Planning permission has been granted for the long-term site of the Oxford Institute of Charity. Building works are due to begin circa end of 2019 and the tower due to be complete by the summer of 2022. We intend to be fully operation from start of academic year in October 2022.
The Oxford Institute of Charity will be active before the building works are completed. There will be a lecture tour in the autumn – and research. Please see the Networks section for upcoming lectures and workshops or follow us to be notified by email or social media.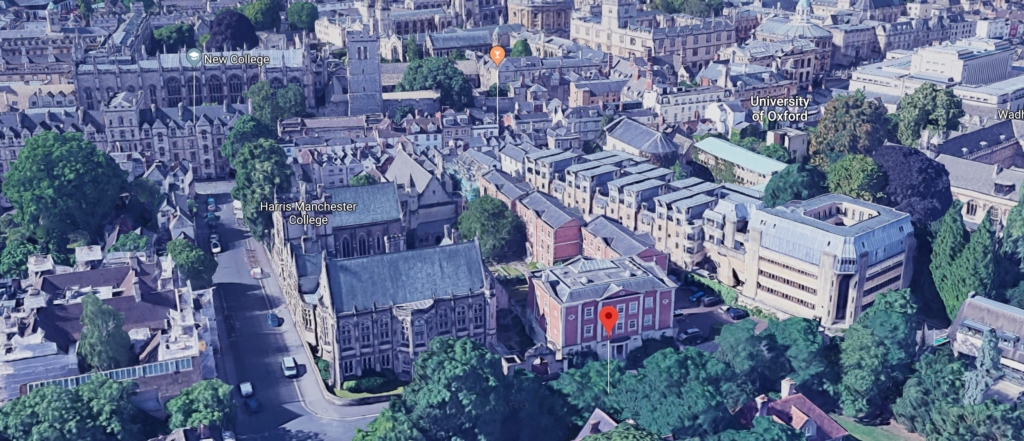 Once building works are complete, the OIC will be situated within the distinctive curved tower of the new Warham House building.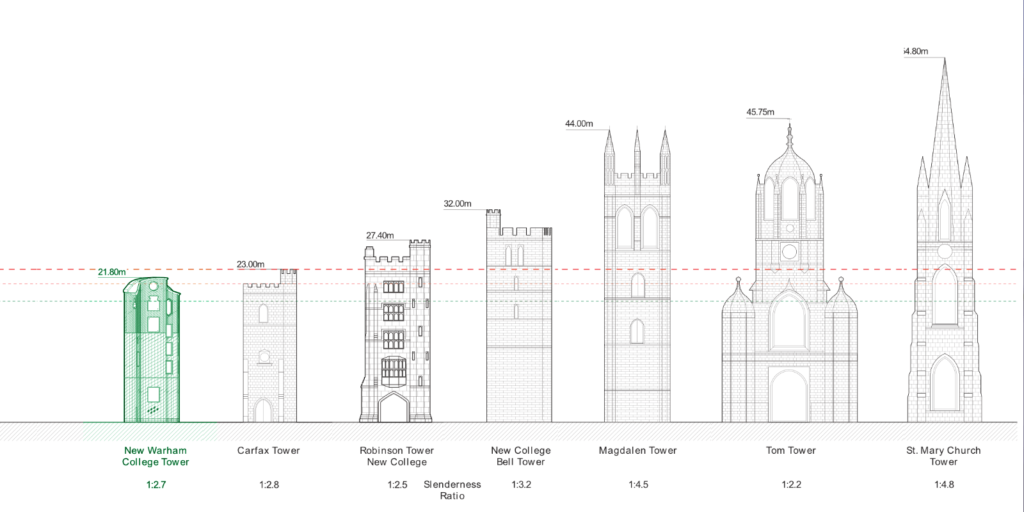 The original height planned for the New College Warham tower (aka Gradel tower) has been reduced to be less than the top of the Carfax tower. Councillors agreed with Historic England that David Kohn's project would add a new 'dreaming spire' to Oxford's skyline.
The architect's journal reported the heritage body's comments about the revised proposal:
'The proposed buildings are unusual, quite unlike anything currently in Oxford, but we are convinced that the architectural concept is very good.'
'…this would be an innovative, playful and beautiful group of buildings which would bring joy to all those who experienced them and enhance the architectural riches of the city.'

Planner's report
The 21.8 metre high tower will be part of the Gradel Quadrangles complex, after principal donor Chris Gradel, an investment manager and graduate of New College, University of Oxford.
'We are delighted that plans for the Gradel Quadrangles at New College have been given the go-ahead with a ringing endorsement from Historic England.

They are a very sensitive solution to a very challenging design problem: reconciling exciting and innovative architecture within a very particular Edwardian streetscape.'

Miles Young, Warden of New College Oxford
Related posts